Had to happen. Resident cob and pen upstream of me.
Down stream a younger cob, coming upstream with aggression written all over him, (I want your wife).
The two cobs met right over my swim.
The battle was so violent that I had a job to keep them in frame and certainly no time to alter the camera settings.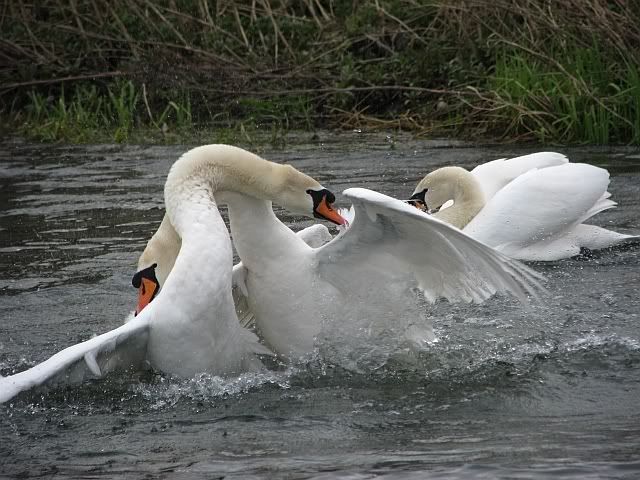 The female took no part in this probably thinking I'll marry the winner.
The battle then carried on out on the river bank.
A still camera doesn't capture the sheer violence of this fight. Feathers were flying, wings beating,
and they took no notice of me, only two or three yards away.
At one stage I had to jump back to save my head being slapped with a wing.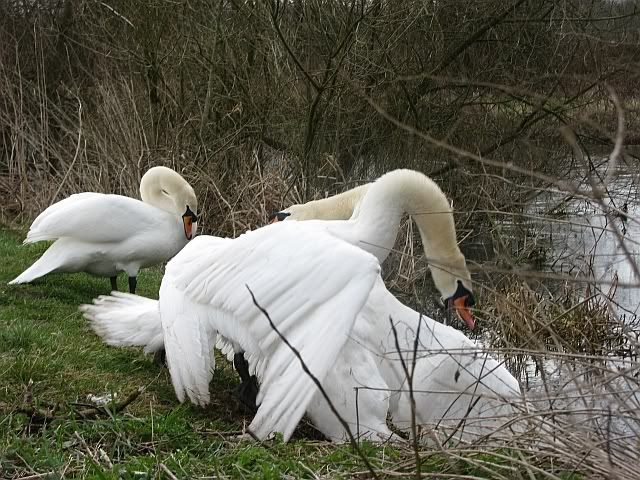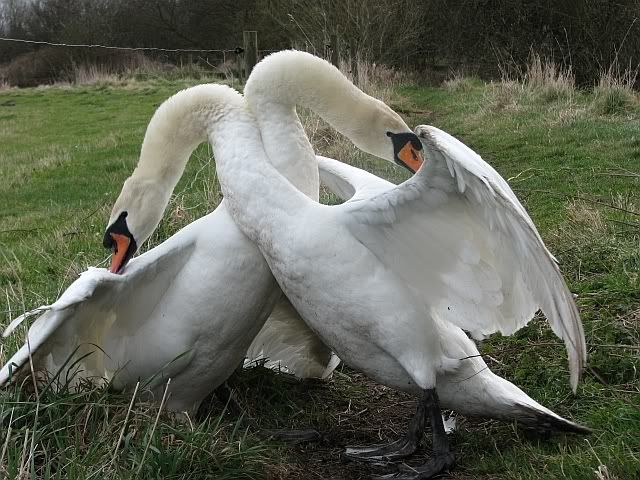 The victor, resident swan putting his feathers back in place after chasing the young pretender across a field.
He later rejoined the wife on the river.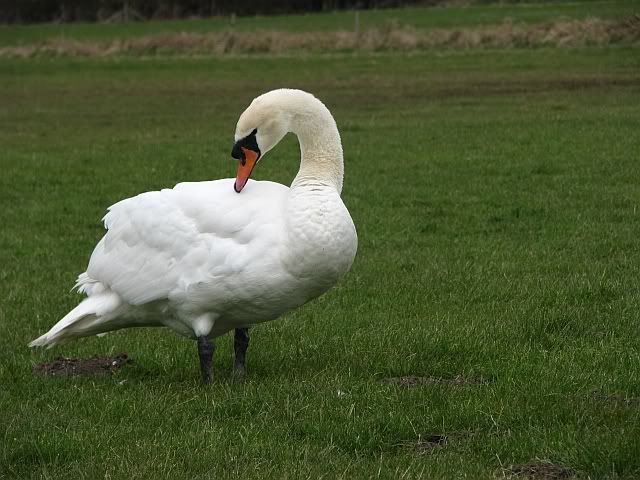 Best wishes,---John.